(So a year later (this was 2014, it's now summer 2015) I just found this uncompleted post. I love all the cute pictures, so I'm posting it but it's obviously unfinished. Oh well :)
Alright, so at the beginning of the summer I posted about our "100 Days of Summer" Project. (see post
here
). It started out as a goal to do something new and fun each day, then reality changed the project. There was no way we were going to do something new EVERY SINGLE DAY. Instead, it turned into an effort to document our summer, so here's a picture-a-day snapshot of our summer. We did do lots of fun stuff, and we did achieve our goal of staying busy and having adventures. Here's to a great SUMMER!
discliamer--I took all the pictures with my phone, so they aren't the greatest quality.
Day 1-We made a socktopus. Ellie stuffed it, I sewed it. She got a little zealous with the stuffing, so he has a really big head. And I put his eyes in the wrong spot. Whoops! We'll just have to make another one sometime.
Day 2- Ellie decorated a pot
Day 3- Ellie planted Zinnia seeds in her pot. She put the dirt in, helped cover the seeds, and watered them.
Day 4- Air Hockey!
Day 5- We went to Yogurtland. She really liked the strawberry and carrot cake flavors.
Day 6- Family picnic in the park
Day 7-Color matching game
Day 9- Swimming
Day 10-Family walk on a BEAUTIFUL Saturday morning.
Day 11-We found some tangrams in my teacher stuff, and spent the day sorting and making designs
Day 12- Built a fort, spent a good amount of time reading under it
Day 13-Splash Pad!
Day 14- Uncle Ty came down and we went to Rubio's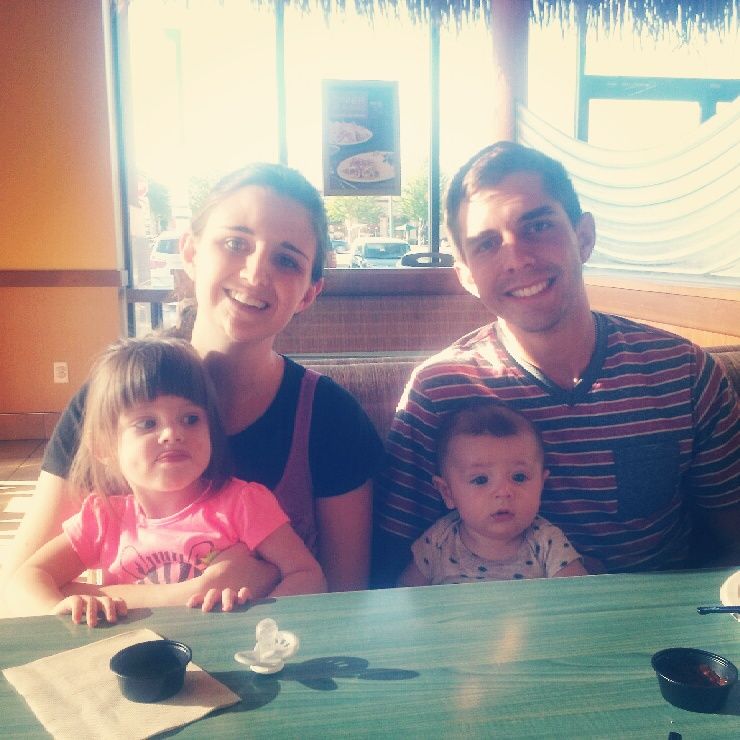 Day 15-Lake festival @ Utah lake. With uncle Danny! Lots of uncle time this weekend. She's wearing a fish hat she made.