This little man had a great birthday! He was silly and happy all day. He took a GREAT nap. He spent most of the morning just cruising around the living room and being proud of himself for how fast he is getting at walking.
We had a birthday party for him with family. I made a coconut cake which actually turned out really delicious. I was nervous because it was a recipe I hadn't used before but had been wanting to try for a long time. We gave Aiden a big piece with a candle in it to cake smash, but he was rather dainty with his eating. He didn't actually make much of a mess!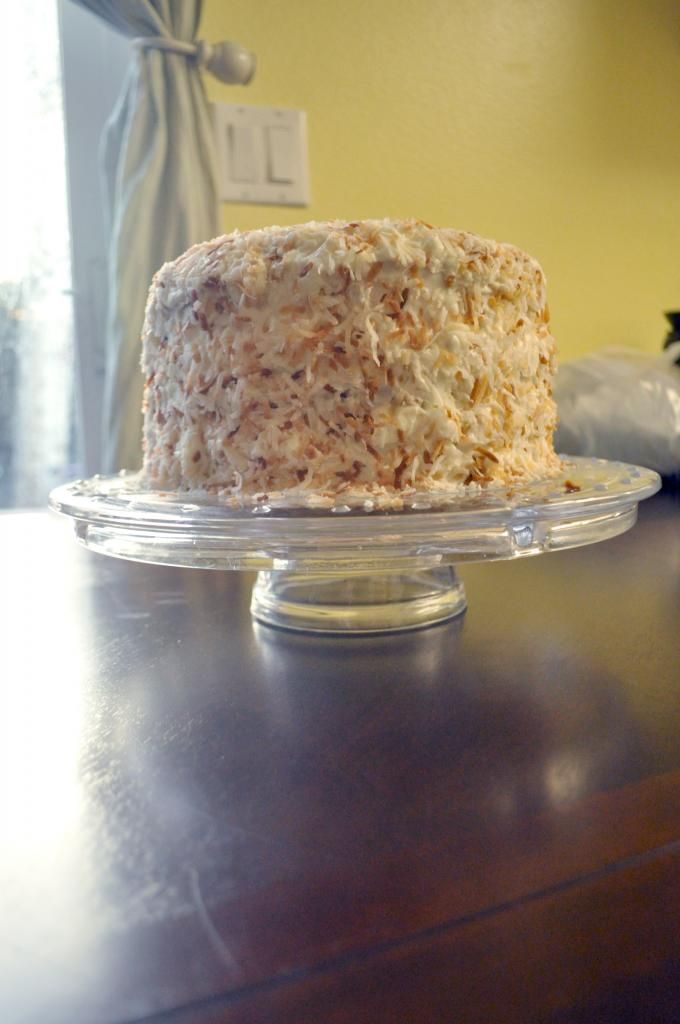 He did a really good job blowing! Ben actually blew it out for him, but the little man got the idea and was blowing well, just not hard enough.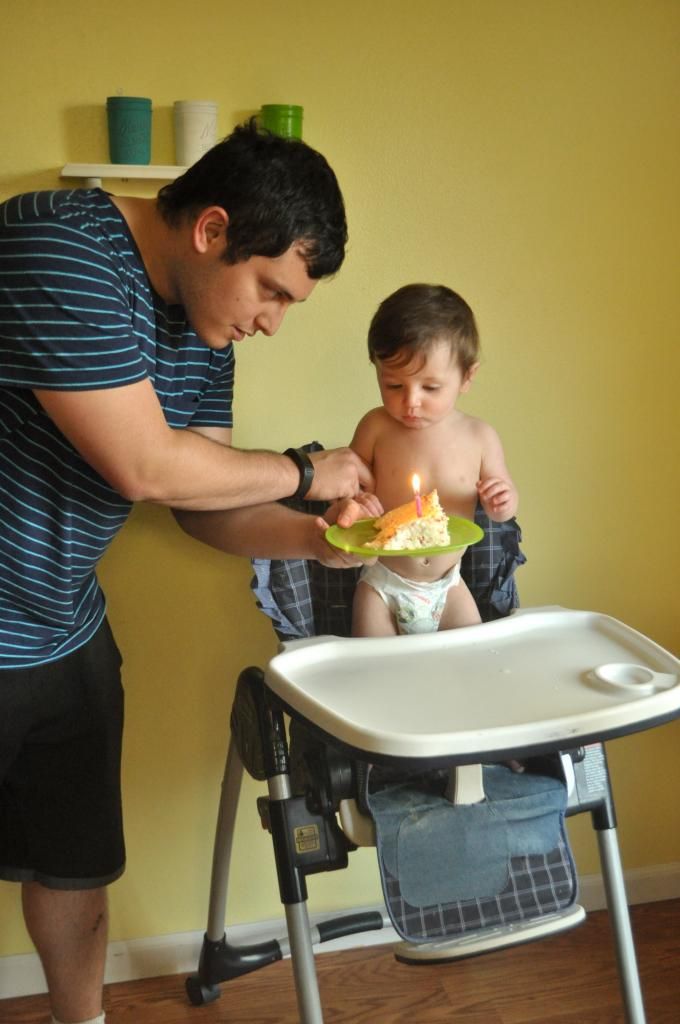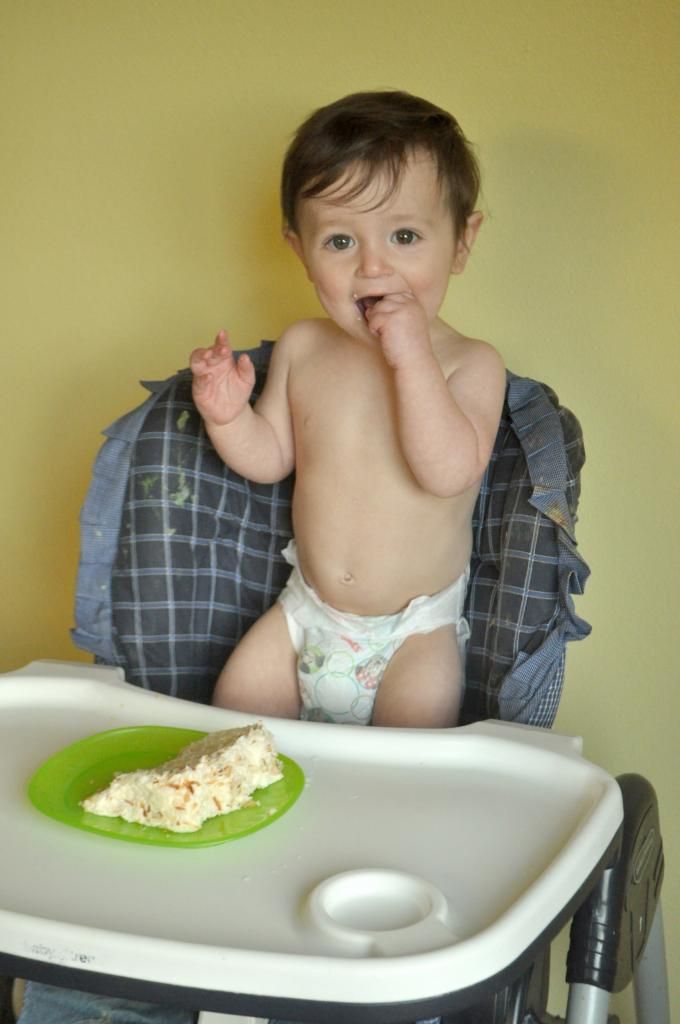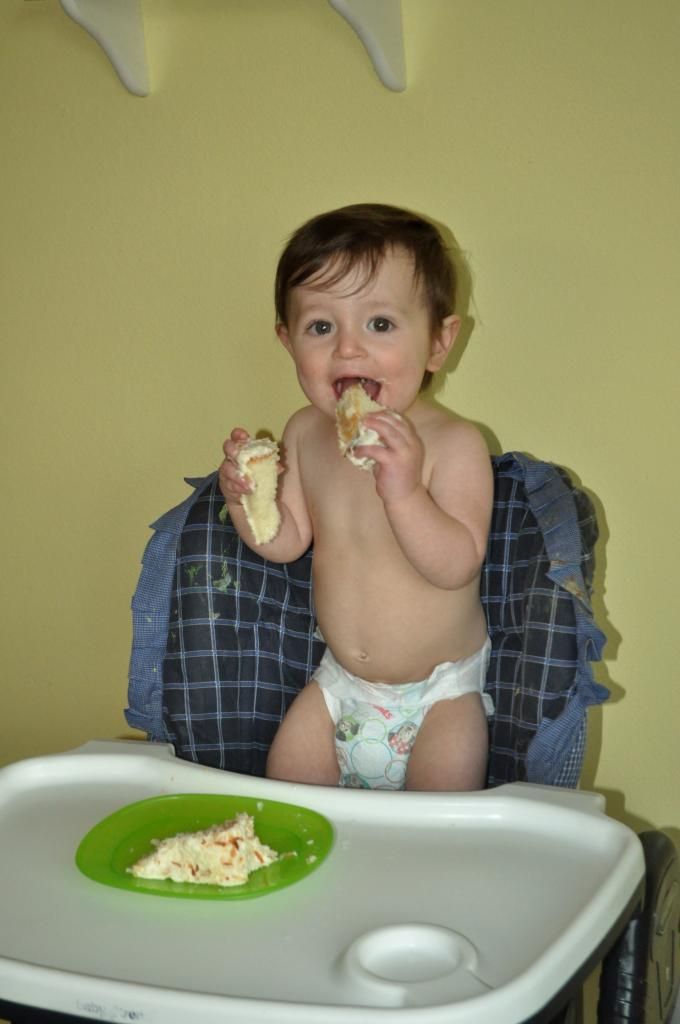 Love this little face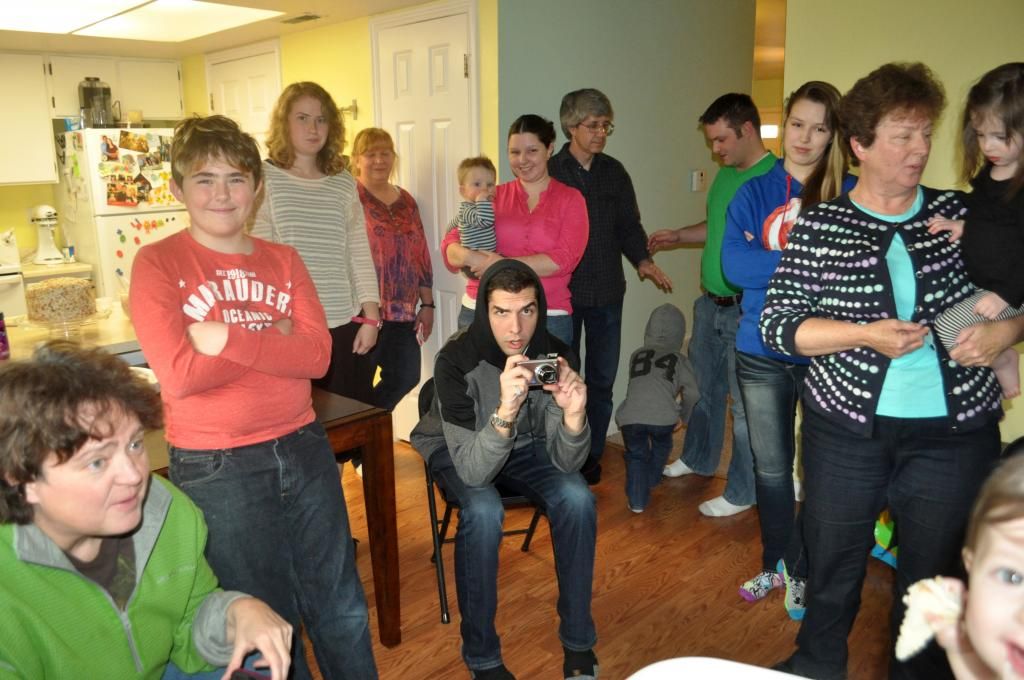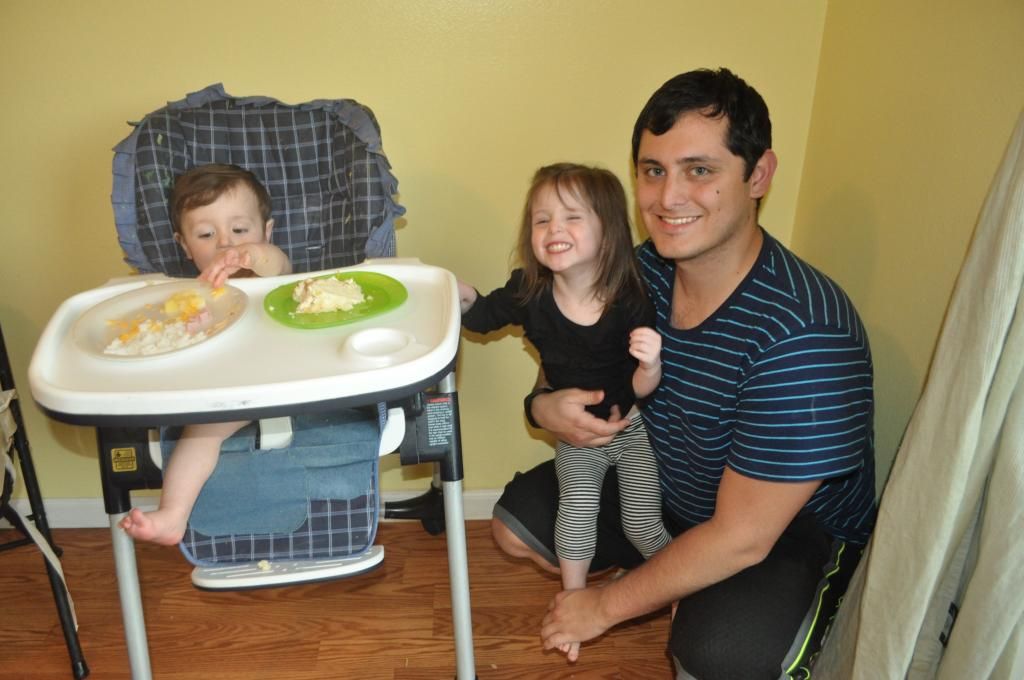 The little kids table. Ellie picked the car as her seat.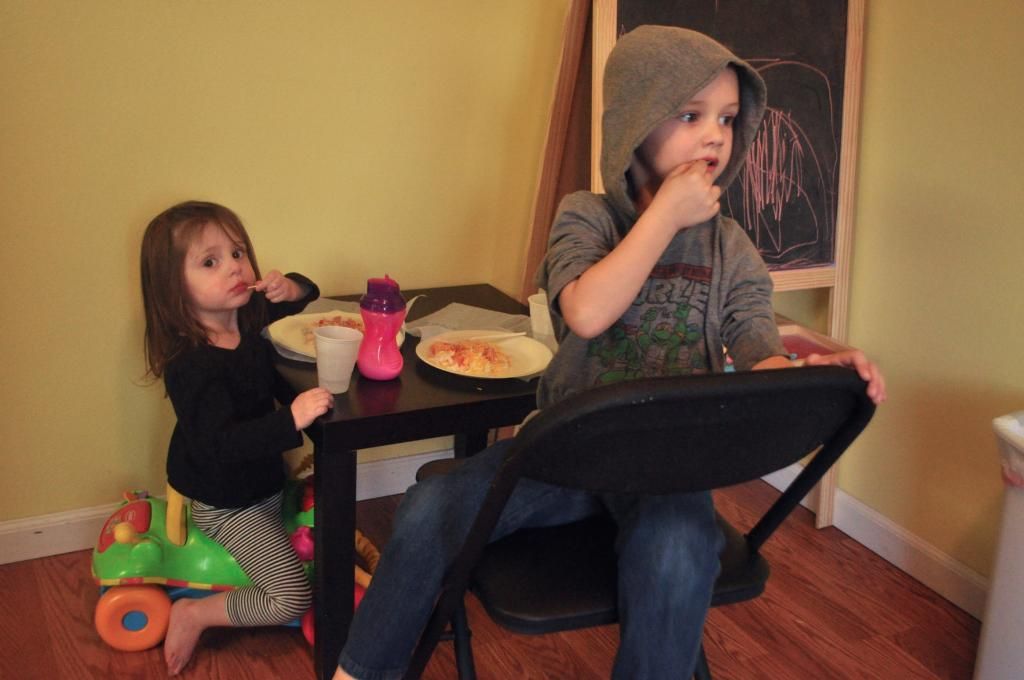 Thanks Ty for taking pictures while we helped Aiden open his presents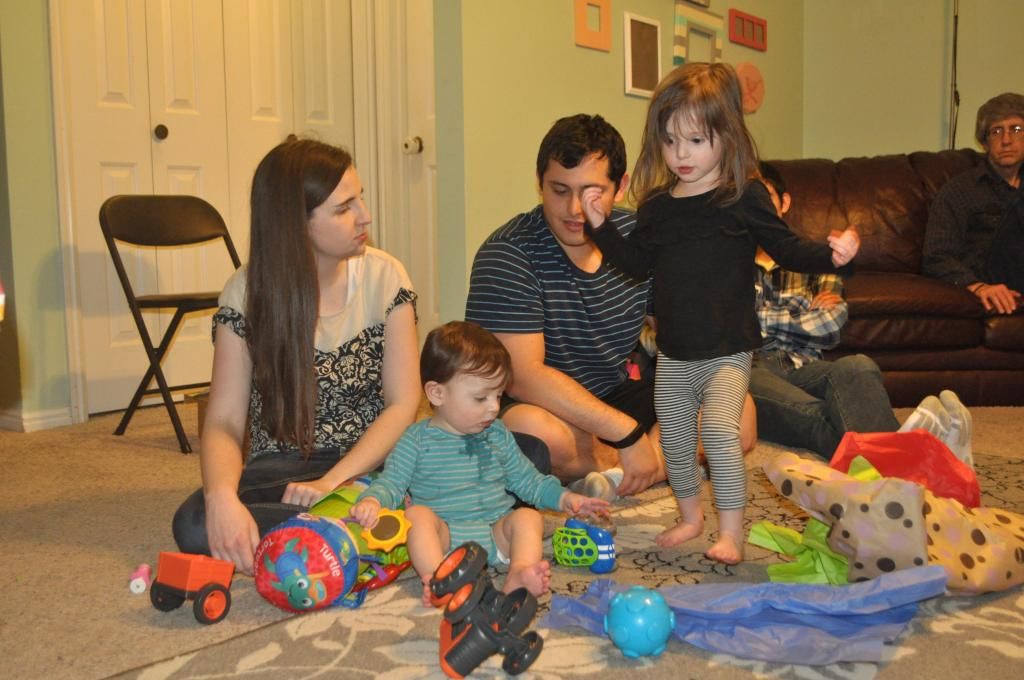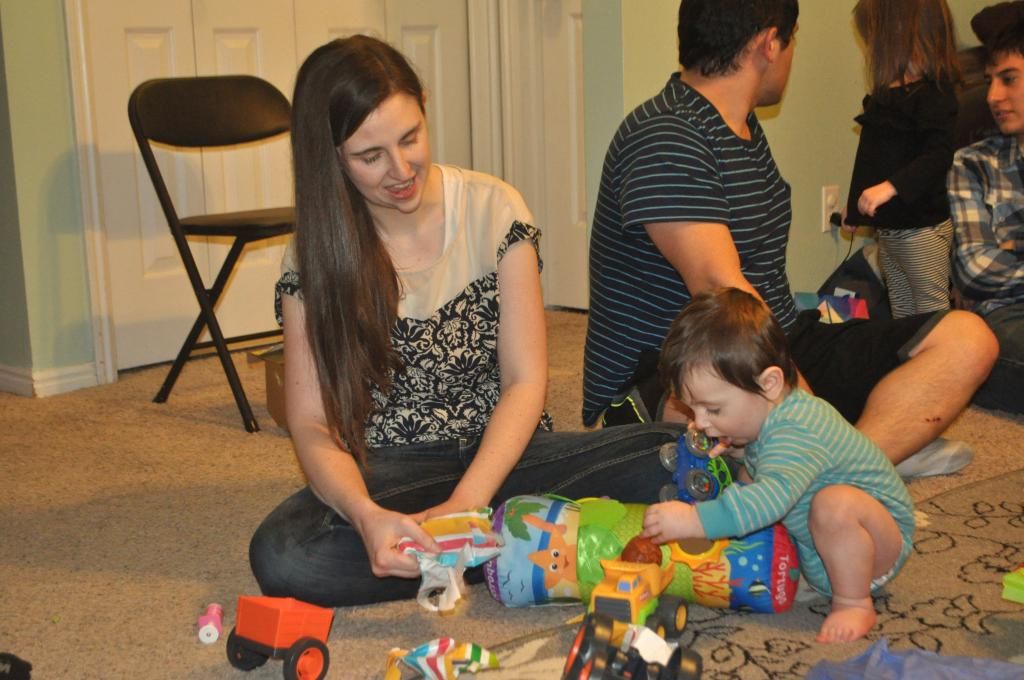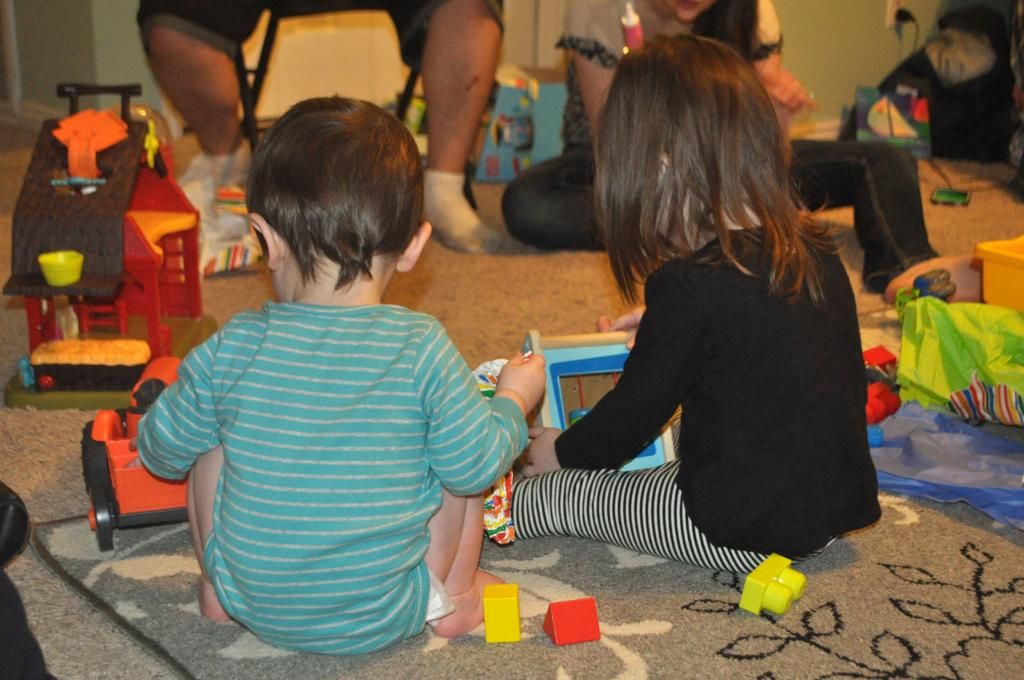 One year post coming soon!